William G. Miller
Born: 1790, Pennsylvania 114
Marriage (1): Anne Hatcher on 10 Nov 1807 in Loudoun County, Virginia
Died: New Concord, Muskingum County, Ohio


General Notes:
William Miller was born in Pennsylvania, moved to Virginia and finally Ohio.

In 1823 worked as ironmaster in Fayette County, Pennsylvania. The year of this note appears out of sequence. Needs validation.

William married in 1807 in Virginia and settled in Stark County, Ohio.

In 1826 bought Lot 112 in Canton, Stark County, Ohio.


Noted events in his life were: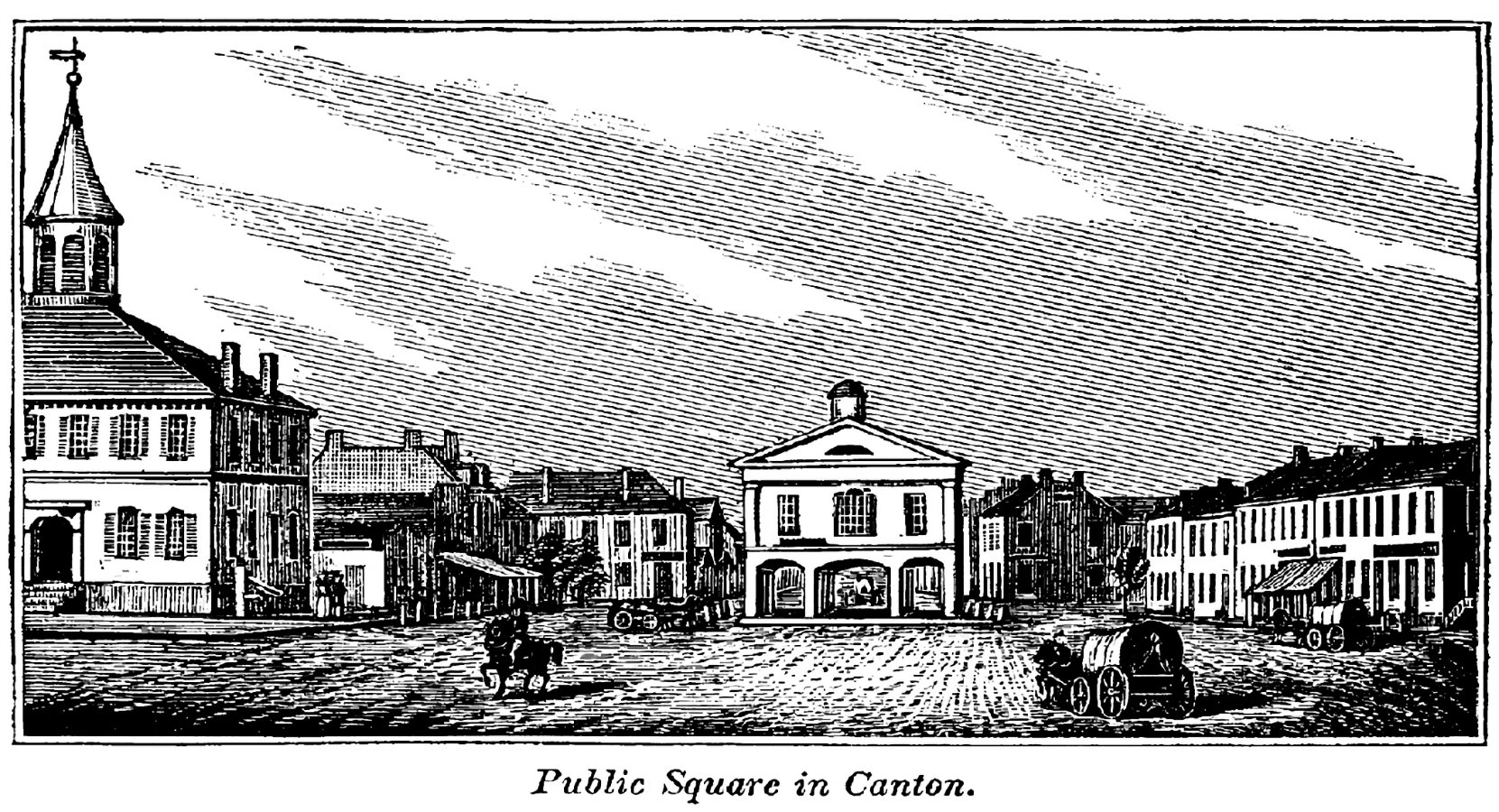 1. Place. William G. Miller bought lot 112 on Canton, Ohio in 1826. Lot 112 is currently on the south side of 5th Street N.E. running between Walnut Ave. N.E. and Rex Ave. N.E. Originally there were three lots per block running east-west between streets. The picture of the public square in Canton was drawn in the 1840s by Ohio historian Henry Howe.

William married Anne Hatcher on 10 Nov 1807 in Loudoun County, Virginia. (Anne Hatcher was born about 1794 in Pennsylvania 115.)

Noted events in their marriage were:
1. Alt. Marriage, Abt 1814.