Eliina Liukkonen
Born: 18 Jul 1879, Joutsa, Finland 27
Marriage (1): John Herman Hokkanen
Died: 1957, Southfield, Michigan at age 78 27
Buried: Carp Lake Township (Green) Cemetery, Ontonagon County, Michigan 27


General Notes:
In the Green Cemetery Index Eliina is spelled Elina. Patronymic Antint.

Eliina would go by the name Elaine.

Elena married John Hokkanen in Finland where they owned a flour mill, inn and had a home on a large lake.

From the Institute of Migration Emigrant Register Passenger Records.
http://www.migrationinstitute.fi

Last name: Hokkanen
First name: Eliina
Age or age class: 30
Port of departure: Hanko
Place of destination: Lewiston
State of destination: MI
Country of destination: USA
Price of ticket: FIM 241
Ship from Finland: Arcturus
Date of departure from Finland: 16.06.1909
Ship from England: Virginian
Date of departure from England: 25.06.1909
Ocean Line: *
List and page: 68/96
Remarks: Mk Herman ja Sisko Hokkanen

The port of entry was Montreal, Quebec, Canada.

Eliina and her family left Finland during the "Russification of Finland". Finland was a Grand Duchy of Russia which gave it some autonomy. In 1901 the Finnish army became part of the Russian army. During this time Russia was attempting to impose more control over Finland and reduce its independent status. Between 1900 and 1910 more than 58,000 Finns came to America. Prior to being a Grand Duchy of Russia, Finland was part of the Swedish Empire until 1806. It wasn't until 1917 that Finland declared its independence from Russia.

The following provides some information about the area the Hokkanen family was moving to in 1909:

The first logs were sawn into lumber here in January 1900. Later that same year the McMillans bought 9500 acres of timberland west of Ontonagon in the vicinity of what is now Green to assure a long term suppy of hardwood and hemlock for the mill. Unlike most other logging operations of the time, the McMillans sold their cut over land when it became available to prospective farmers. And so, Green was born. Almost all of the early farmers were newly arrived Finnish immigrants.


GREEN EVANGELICAL LUTHERAN
Among the first teachers was Mrs. John Hokkanen (Eliina). The Sunday School was begun in 1915 and was held in the Finnish language. In the early years the children would go to Mass, Michigan for confirmation instruction and would board out in the homes in Mass. The Finnish language was the tongue of the founders of the Green congregation and was the language which prevailed for many years. Finally, with the passing of the pioneer generation, the English language held sway.

Minutes of Meeting January 10, 1919
New officer elected. Treasurer John Hokkanenn.


Noted events in her life were: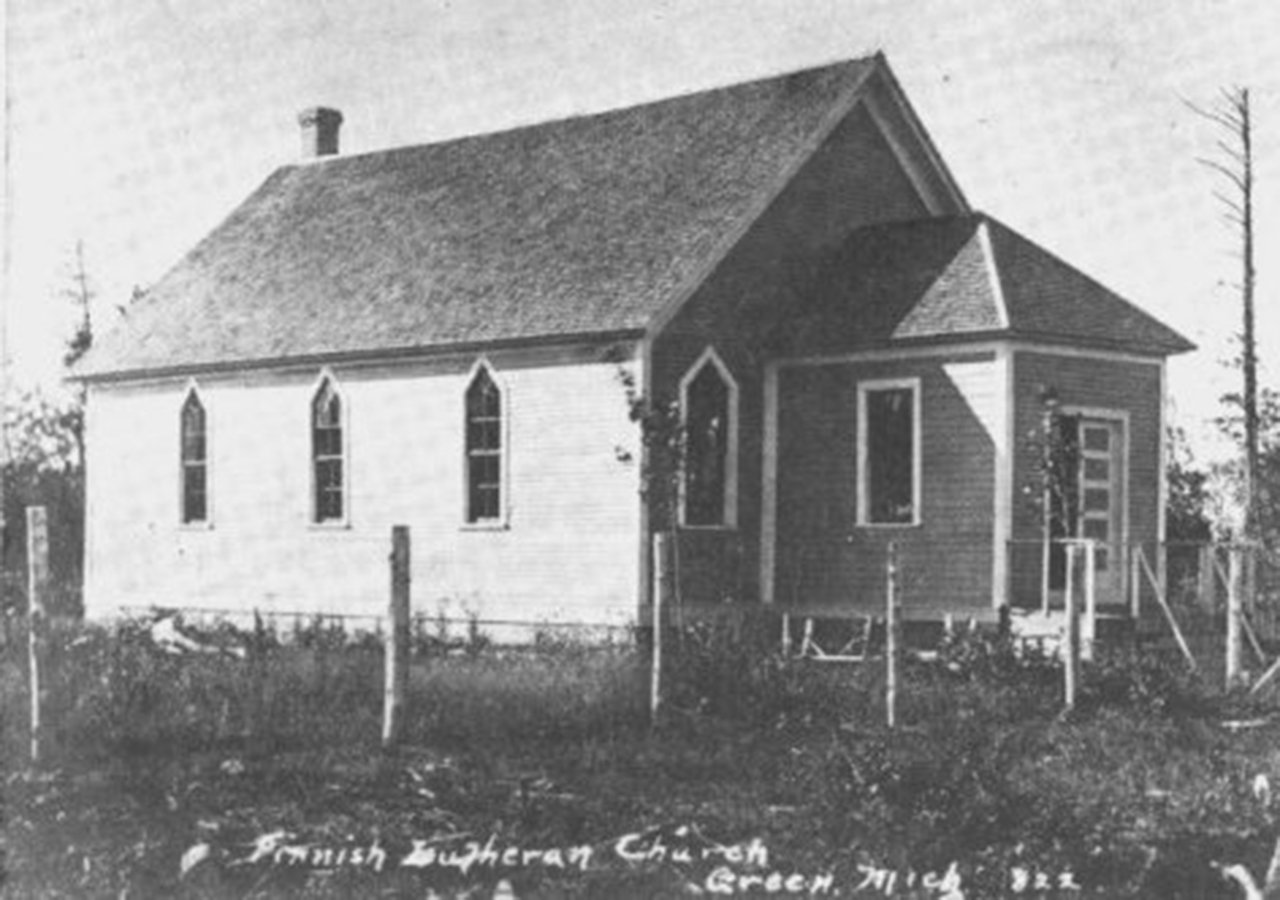 1. Picture: Green Evangelical Lutheran Church. This is a picture of the Green Evangelical Lutheran Church where John Herman Hokkanen was listed as Treasurer and his wife, Eliina, was listed as Sunday School teacher in 1919.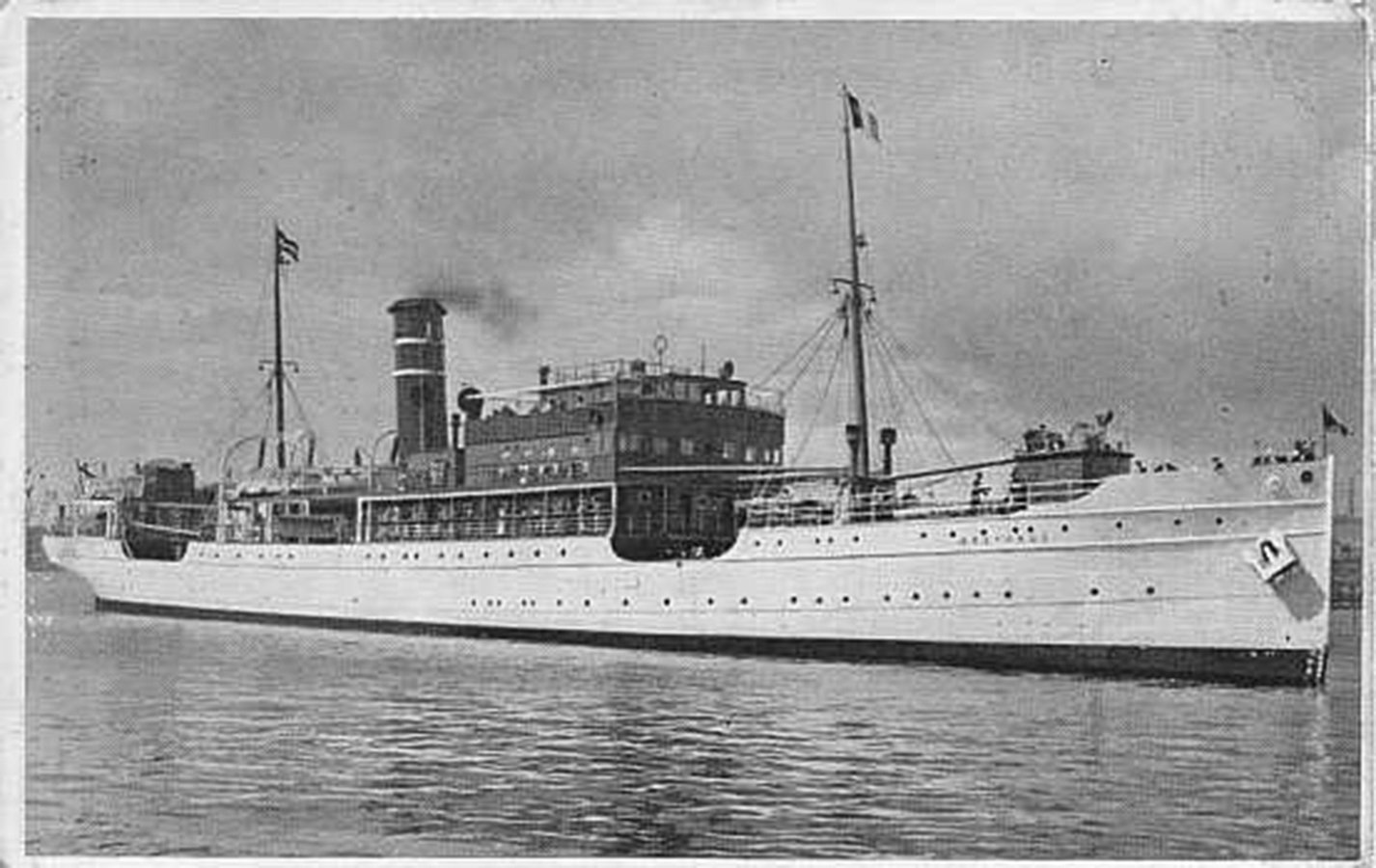 2. Picture: The ship Arcturus. Eliina Liukkonen emigrated from Finland on June 16, 1909 leaving from Hanko. The ship was the Arcturus.

One of the most long-lived passenger steamers at the Hangö-Copenhagen-Hull route was the ARCTURUS, a 2155 gross ton vessel, built by Gourlay Bros & Co, Dundee in 1898 for the Finland Steamship Co (Finska Ångfartygs Aktiebolaget - FÅA). She sailed between Hangö / Åbo and Hull until WW2 and took 67-1:st and 72-2:nd class passengers. She was in FÅA:s service for 57 years. The major incidence was when she collided with and sank the OBERON, owned by the same company on 19th Dec.1930 in the Kattegat. OBERON sank almost immediately with the loss of 40 lives. The commanders of the two ships were brothers. Damaged on Jan. 13 1940 in a Soviet air raid at Turku. Arrived from Antwerp on her last voyage on 22nd Oct. 1956 and was sold to Lübeck in 1957 to be scrapped.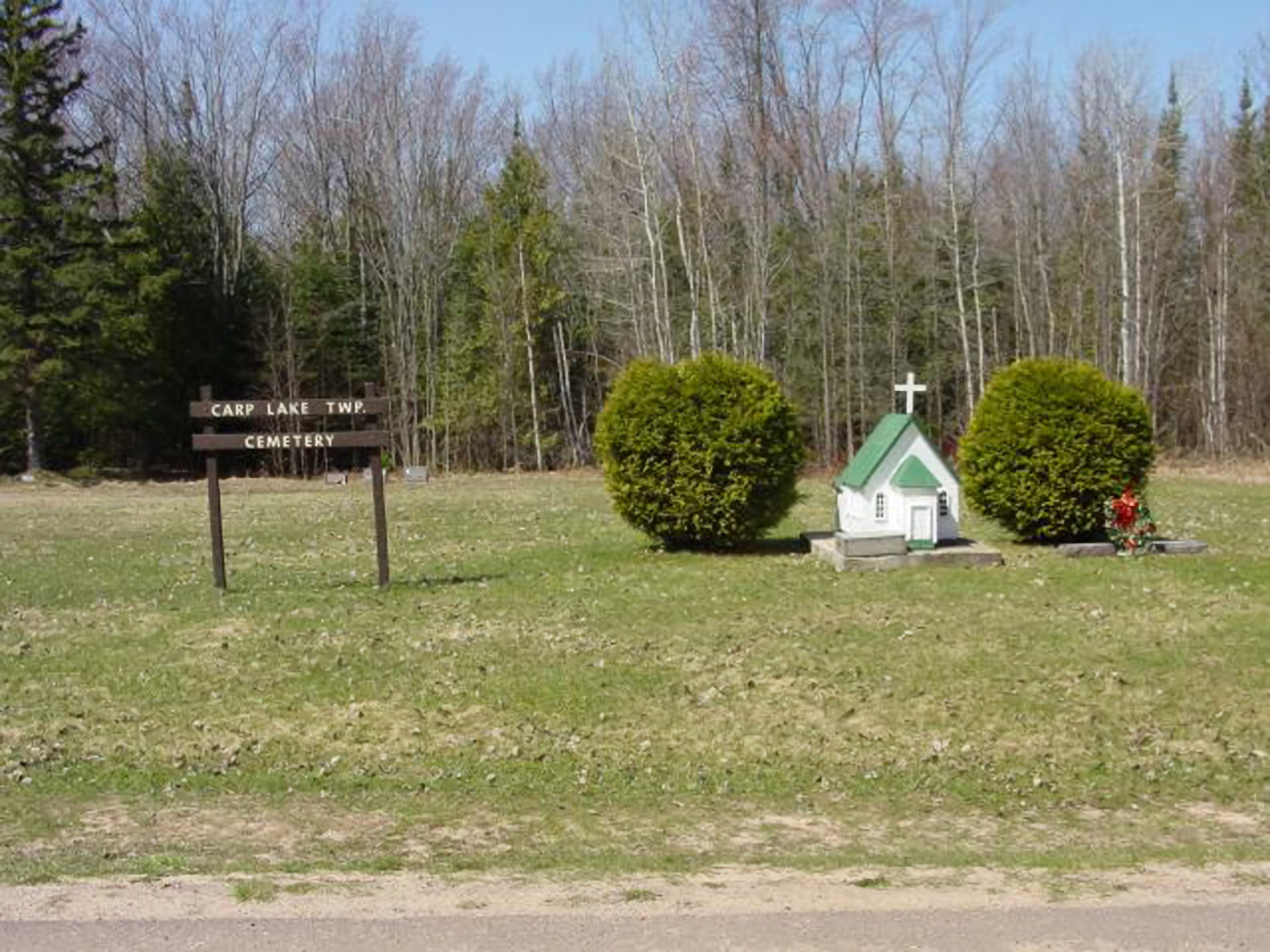 3. Picture: Carp Lake Township (Green) Cemetery: Green, Michigan (Upper Peninsula). This is a picture of the Carp Lake Township (Green) Cemetery, Ontonagon County, Michigan. Notice the model of the Green Evangelical Lutheran Church.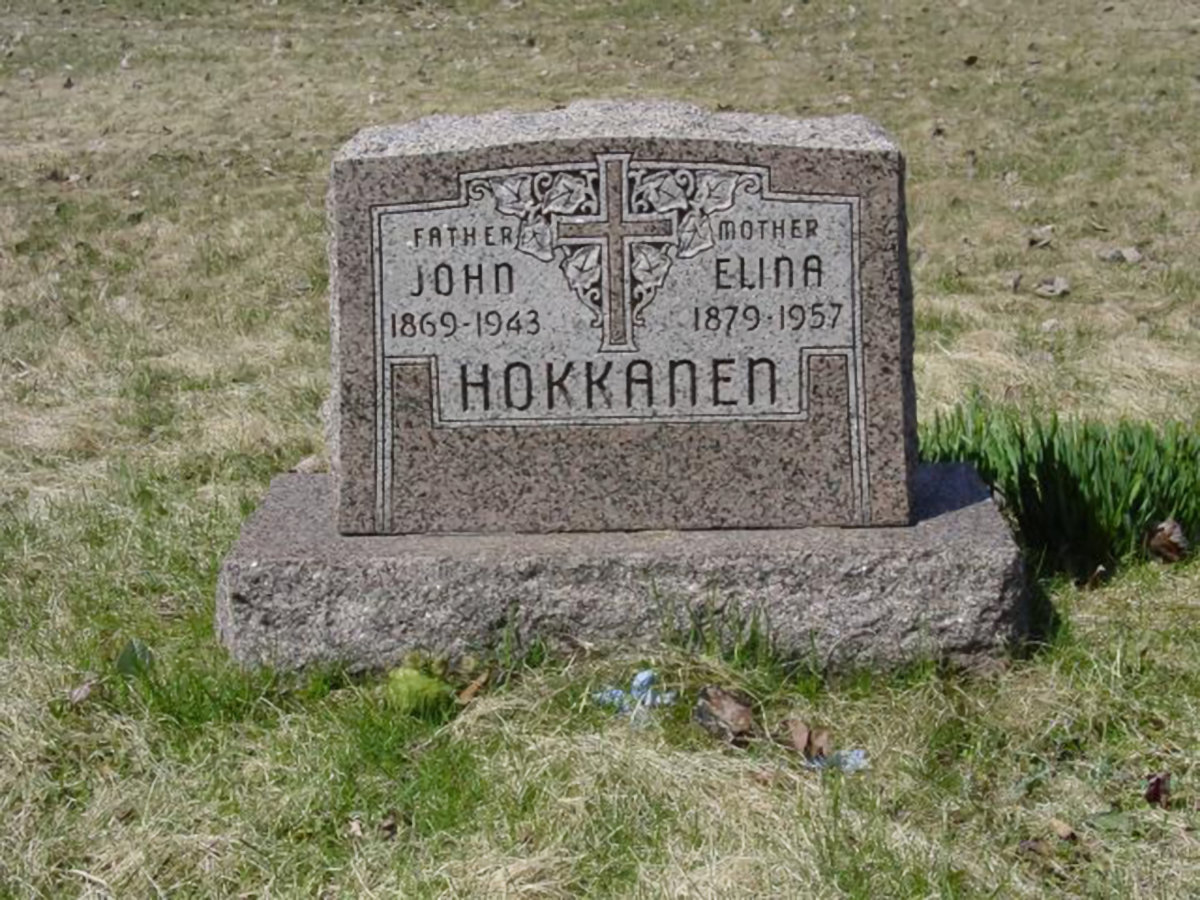 4. Picture: Carp Lake Township (Green) Cemetery: Green, Michigan (Upper Peninsula). This is a picture of the John Herman Hokkanen and Elina Liukkonen grave marker.


Eliina married John Herman Hokkanen, son of Jahvetti Hokkanen and Unknown. (John Herman Hokkanen was born on 15 Mar 1869 in Leivonmaki, Finland,27 died on 7 Dec 1943 in Green, Michigan (Upper Peninsula) 27 and was buried in Carp Lake Township (Green) Cemetery, Ontonagon County, Michigan 27.)