Amanda Walkeala
Born: 6 Apr 1879, Finland 27
Marriage (1): Kalle (Karl) Hokkanen
Died: 2 May 1921, White Pine, Michigan at age 42 27
Buried: 5 May 1921, Carp Lake Township (Green) Cemetery, Ontonagon County, Michigan 27


General Notes:
Amanada's last name is based upon the entry in Green Evangelical Lutheran Church burial records which give her name as Amanda Hokkanen, o.s. Walkeala.

From the Institute of Migration Emigrant Register Passenger Records.
http://www.migrationinstitute.fi

Last Name: Hokkanen
First name: Amanda
Age or age class: 33
Port of departure: Hanko
Place of destination: Ontonagon
State of destination: MI
Country of destination: USA
Price of ticket: FIM 243
Ship from Finland: Astraea
Date of departure from Finland: 19.07.1913
Ship from England: Cassandra
Date of departure from England: 26.07.1913
Ocean Line: Donaldson Line
Port of departure from England: *
List and page: 86/59
Remarks: Mlk Kalle, Kaarlo, Karin ja Arnold Hokkanen. Hanko!


Noted events in her life were: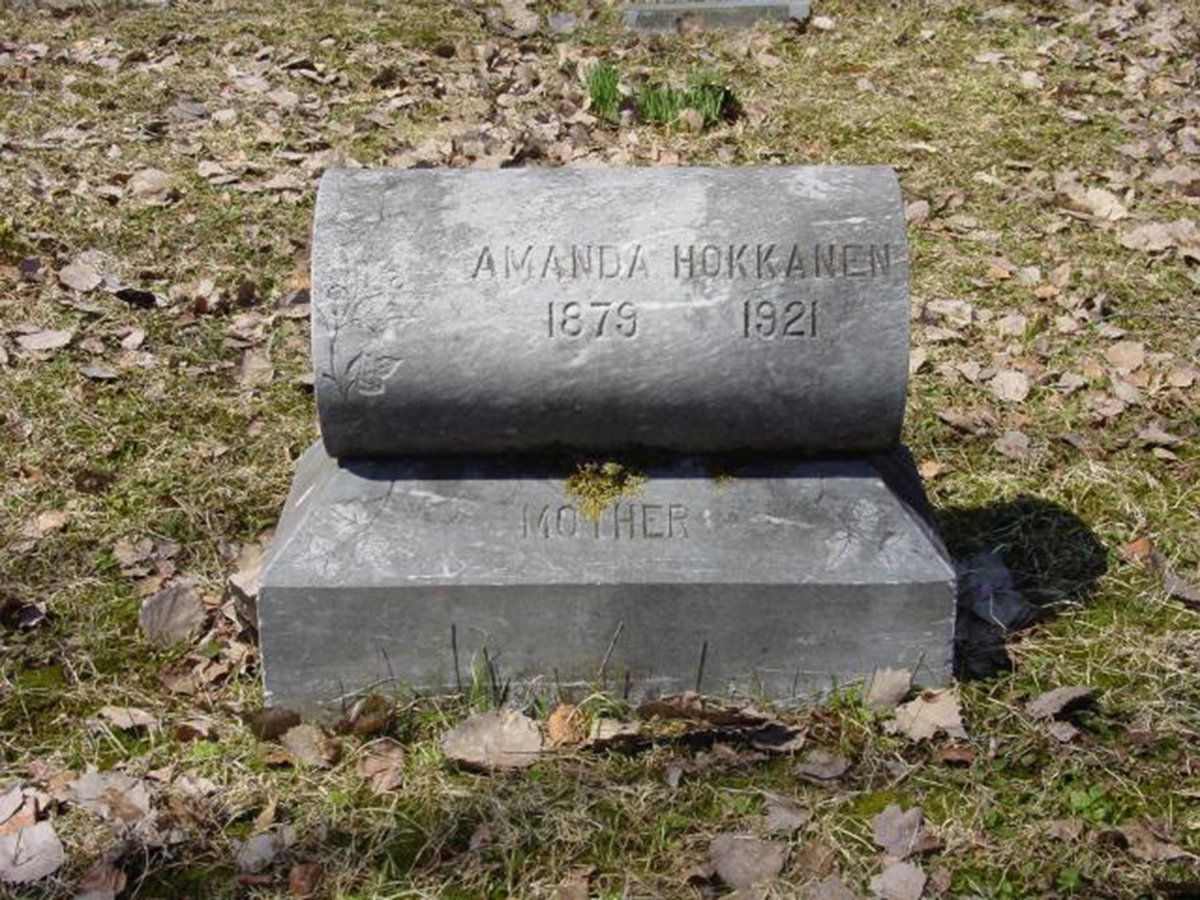 1. Cemetery: Carp Lake Township (Green) Cemetery: Green, Michigan (Upper Peninsula).

Amanda married Kalle (Karl) Hokkanen, son of Jahvetti Hokkanen and Unknown. (Kalle (Karl) Hokkanen was born in 1878 in Finland and died in Michigan.)