Enoch Erhardt Makima
Born: 14 Sep 1900, Ishpeming, Marquette County, Michigan 26
Marriage (1): Sisko Eliina Hokkanen on 1 Dec 1921 in Ontonagon, Ontonagon, Michigan
Died: 27 Apr 1954, U.S. 10 at Grand Blanc, Grand Blanc, Genesee, MI (Auto Accident) at age 53
Buried: 1 May 1954, Glen Eden Memorial Park in Livonia, Michigan


General Notes:
Sometime between the 1920 and 1930 census the name was changed from Makimaa to Makima. Enoch grew up on his father's farm on East Branch Road, Greenland, Ontonagon, Michigan. This is just south of Mass, Michigan. Census places him there at 9 and 19 years old.

In 1935 Enoch E. Makimaa was an Auto Salesman for a dealership located in Detroit, Michigan at 5800 Woodward Ave. At the time Enoch and Sisko Makimaa lived at 1600 Seward, Apt. 101.
Source: Detroitin suomalaisten vuosikirja (Yearbook of Finns in Detroit) 6 (1935, 66 p.)

Through much of the 1920's Enoch worked in the auto industry as a tool maker. By 1930 he was in automobile sales. At some point during the great depression years (1929 - 1939) Enoch and Sisko owned a grocery store feeling that being close to food would be an advantage in times of scarcity. Enoch then worked for Ganeral Motors and was transferred to Cleveland and Cincinnati, Ohio where Enoch worked in auto dealership management roles before returning to Michigan. In 1949 Enoch opened an auto dealership in Flint. The first was Makima Hudson Sales where he also serviced Packard automobiles. Within a couple of years he switched to selling Plymouth-DeSoto. The dealership was located at 1314 Saginaw Street, Flint, Michigan,

Following from an in memoriam published in the Ontonagon Herald on Wednesday, April 27, 1994. It was placed by Shirley Elaine Makima Coller:

It has been 40 years since my Dad died on April 27, 1954 in a car accident. He was only 53, Since he never had an obituary in the Ontonagon Herald, I would like him to be remembered now.
He grew up in Mass, Michigan and moved to the Detroit area after he and Sisko Elaine Hokkanen of Green, Michigan were married. She died December 30, 1993 at the age of 92. Dad was in the automobile business with General Motors and was transferred to Cincinnati, Ohio, and Cleveland, Ohio, for several years. Later he owned a Plymouth-DeSoto dealership in Flint, Michigan named Makima Motor Sales.
After all these years he is still loved and greatly missed by the family.

News short from the May 10, 1954 edition of the Ironwood Daily Globe, Ironwood, Michigan:

Former Mass Resident Traffic Mishap Victim
MASS - Word was received here last week of the death of Enoch E. Makimaa, 53, of Flint, a former resident of Mass. Mr. Makimaa, who owned a garage in Flint and was a car dealer there, was returning from a car dealer's meeting in Detroit when the car he was driving collided head on with a trailer truck. He died soon after at a Flint hospital.
Funeral services were held Saturday morning at 11 in Glenn Eden Cemetery, Detroit.
The deceased was born in Mass and attended school here. He was married to Miss Sisko Hokkanen of Green, and the family lived in Detroit before moving to Flint. He is survived by his wife, two daughters, Mrs. Shirley Coller and Mrs. Lila Mae Riopelle of Detroit; his father, William Makimaa, who is a patient at Sarepta Rest Home in Republic; two sisters, Mrs. Sylvia Beers, Detroit, Mrs. Emily Vives, Garden City, and one brother, Theodore Makimaa, Detroit.

Obituary printed in a Flint, Michigan newspaper. The street name should be spelled Woodslea.

MAKIMA - Enoch E. Makima, 1521 W. Woodslee Dr., age 53, died Tuesday, April 27, 1954, at Hurley Hospital. Funeral services will be held at 11 A.M. Saturday, May 1, 1954, from Caldwell Funeral Home, Garden City, Mich. Burial in Glen Eden Lutheran Memorial Park. Body will be at the Algoe-Gundry Co. He was born in Michigan October 14, 1900, had been a resident of Flint for 5 years. He was a member of the Flint Chamber of Commerce; Atlas Valley Country Club and Automobile Dealers Association. Mr. Makima owned and operated Makima Motor Sales since 1949. Surviving are: Wife, Sisko; 2 daughters, Mrs. Mars Riopelle of Detroit, Mrs. Eldon Coller of Oak Park, Mich.; 4 grandchildren; 2 sisters, Mrs. Clarence Beers of Ferndale, Mich., Mrs. Carl Vivis of Detroit; brother, Ted Makima of Detroit.

Glen Eden Cemetery is located at 35667 W. Eight Mile Rd., Livonia, Michigan 48152. The section of the cemetery is located in the southeast corner and is called "Rest".

Around 1902, Mass City was a recently revitalized mining "boom town" about 60 miles to the southwest of Calumet.


Noted events in his life were:
1. Census, 1920, Greenland, Ontonagon, Michigan. Enoch lived at home with his parents, a brother and two sisters when he was 19 years old.

2. Occupation: Farmer, 1921, Mass City, Ontonagon County, Michigan.
3. Occupation: Tool Maker, 1924, Detroit, Michigan.
4. Residence, 1928, 724 W Saratoga Avenue, Ferndale, Michigan.
5. Census, 1930, Ferndale, Michigan. His occupation was automobile salesman.
6. Occupation: Salesman, 1930, Higgins Chevrolet, Ferndale, Michigan. This information was published in The Daily Tribune 1930 City Directory. The directory covered Royal Oak, Ferndale and adjoining areas.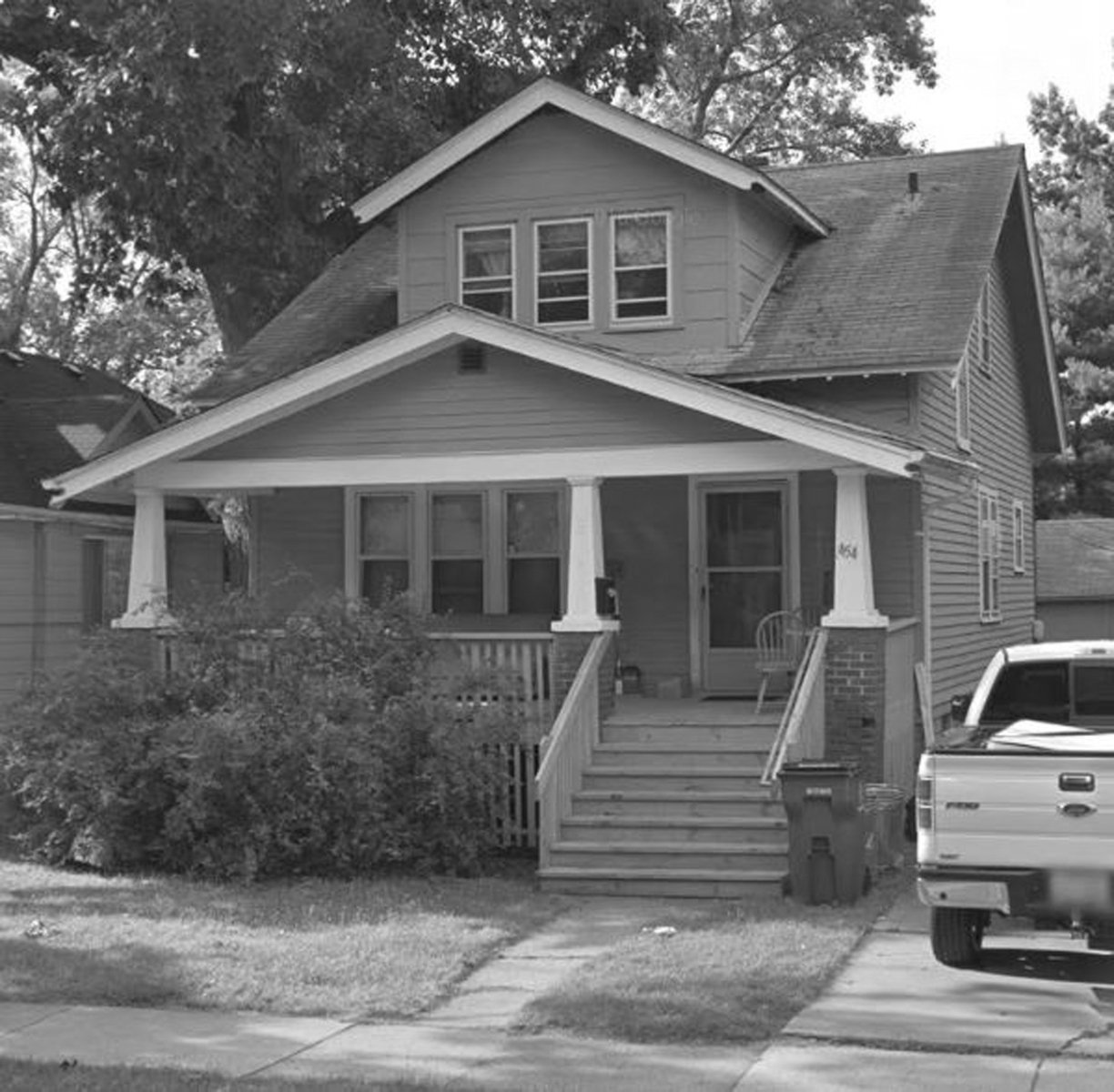 7. Picture: Makima family home in 1930. The address was 454 E Breckenridge, Ferndale, Michigan.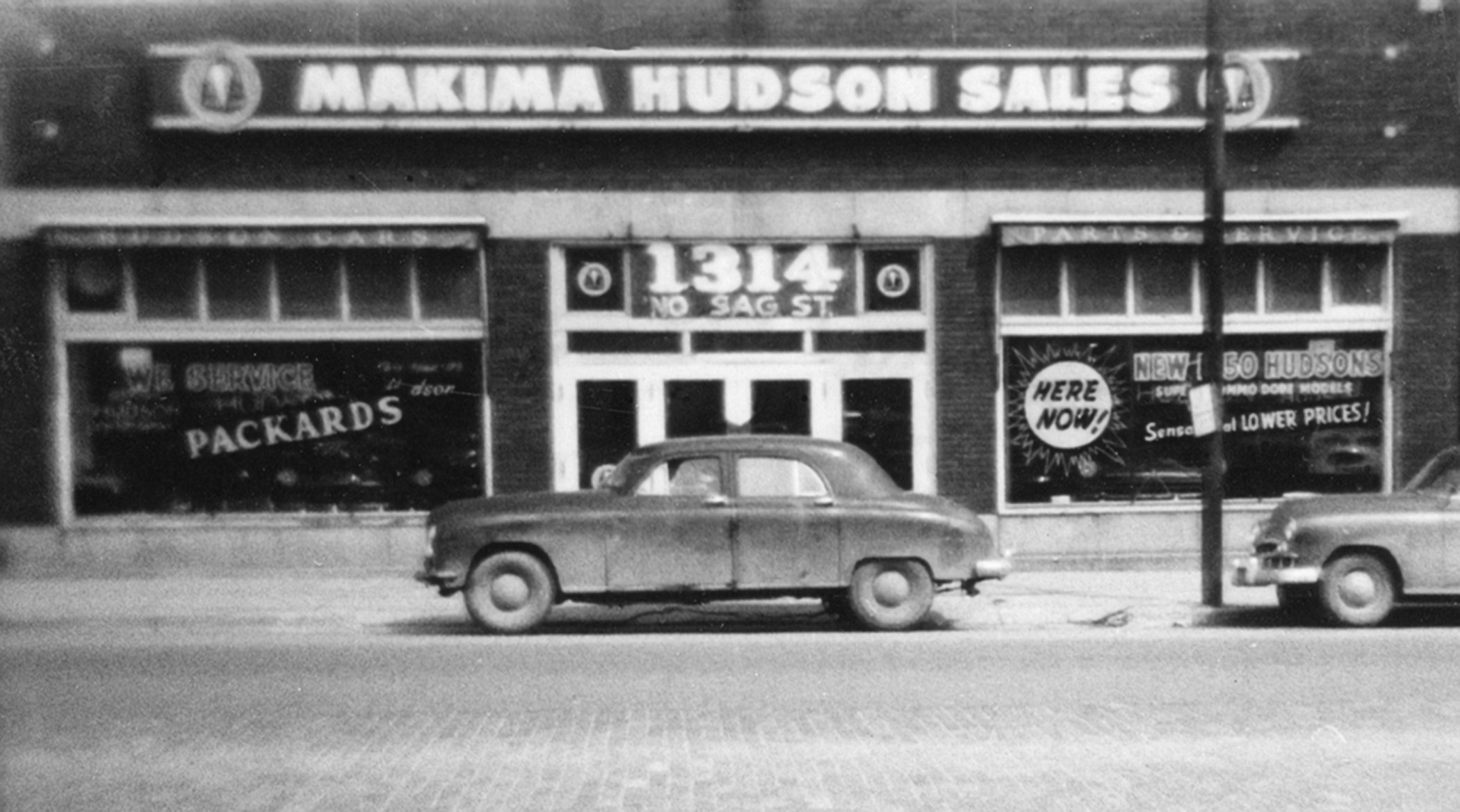 8. Picture: Makima Motor Sales: Flint, Genesee County, Michigan. This photo was taken around 1949.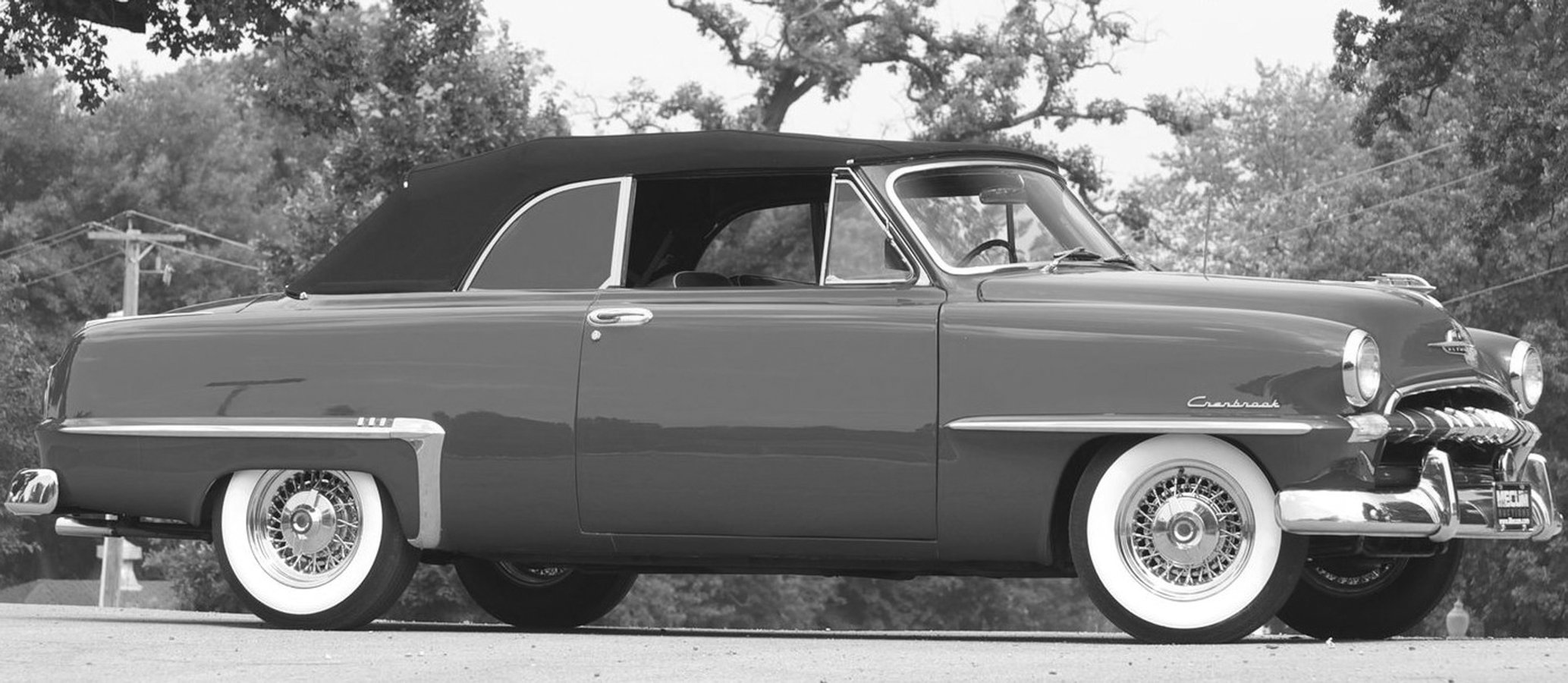 9. Picture: 1953 Plymouth Cranbrook Convertible. This is one of the cars sold at the Makima Dealership in Flint. Enoch and Sisko drove this model to visit relatives in the upper peninsula of Michigan in 1953.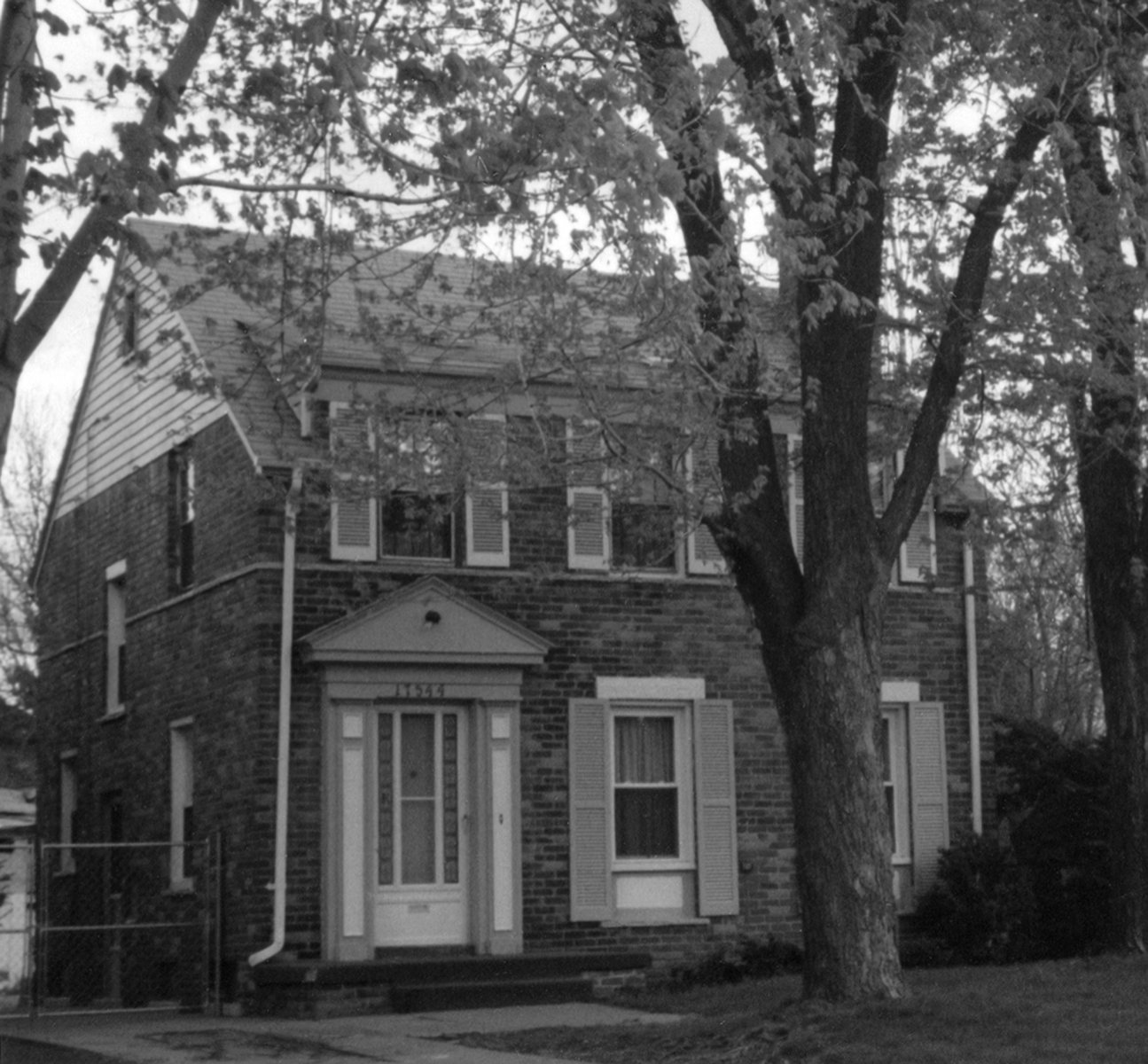 10. Picture, 1942, 17544 Woodingham, Detroit, Michigan. The Makima family moved into this home around 1942 when they returned from Ohio.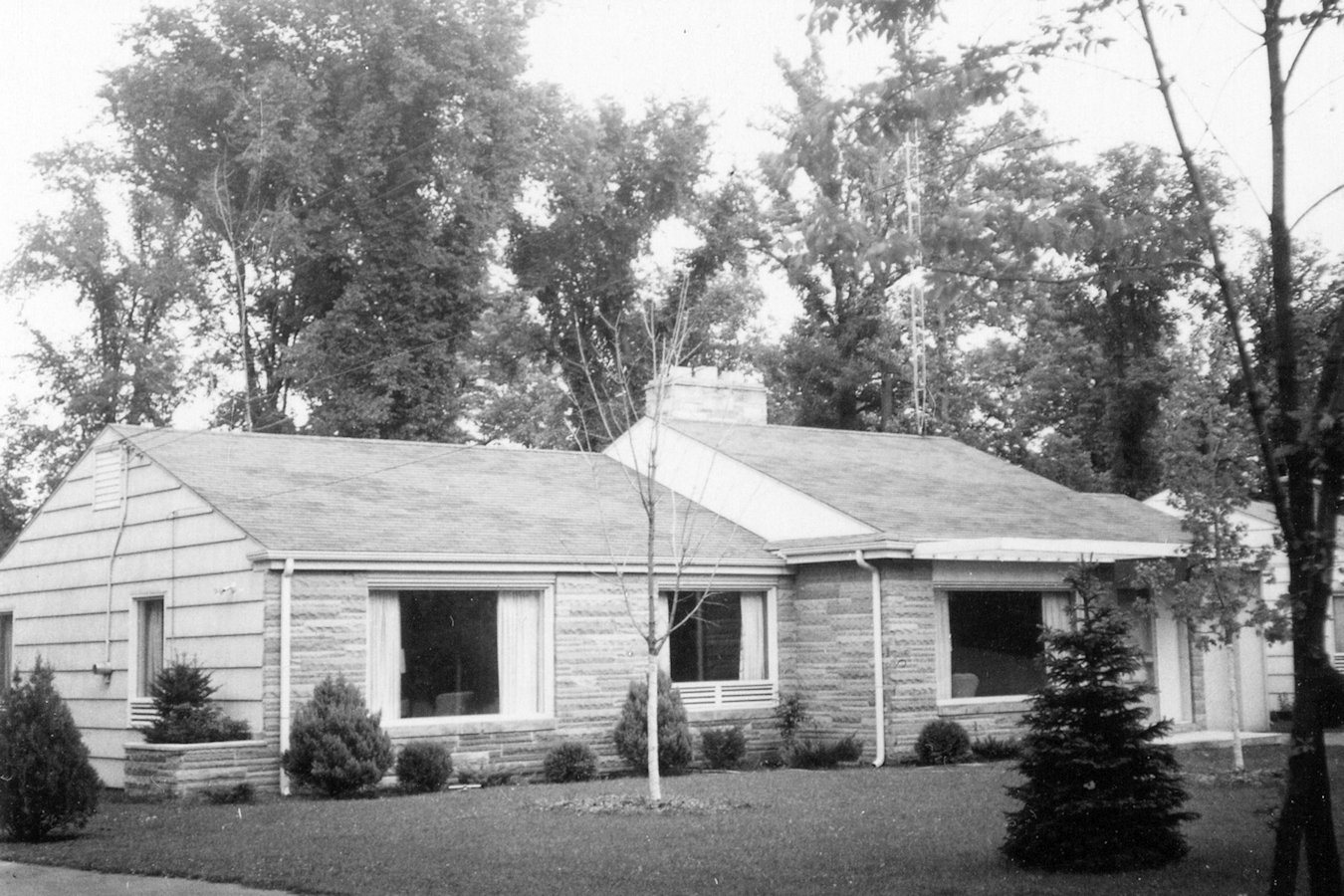 11. Picture, 1949, 1521 W. Woodslea Drive, Flint, Michigan. This is the home Enoch and Sisko moved to when he bought the dealership in Flint.

Enoch married Sisko Eliina Hokkanen, daughter of John Herman Hokkanen and Eliina Liukkonen, on 1 Dec 1921 in Ontonagon, Ontonagon, Michigan. (Sisko Eliina Hokkanen was born on 1 Oct 1901 in Joutsa, Finland, died on 30 Dec 1993 in Presbyterian Village, Redford, Wayne County, Michigan 25 and was buried on 3 Jan 1994 in Glen Eden Memorial Park in Livonia, Michigan.)

Marriage Notes:
Enoch lived in Mass and Sisko lived in Green when they were married. They were married by Orville H. Hood, Minister of the Gospel.