Jesse Albert Coller
Born: 20 Feb 1887, Burlington, Michigan 34
Marriage (1): Elizabeth Hope Forbes on 12 Aug 1919 in Michigan
Died: 7 Mar 1961 at age 74 34
BuriedMale: Johnson Cemetery, Lamotte Township, Sanilac County, Michigan


General Notes:
In 1910 Jesse was stationed on the USS Virginia, Hampton Roads, Virginia, Military and Naval Forces. Jesse enlisted on 2 Feb 1908 and was discharged on 1 Dec 1938. He was a Yeoman 3rd Class in 1920 and retired as a Yeoman 1st Class. Jesse has a military headstone in Johnson Cemetery.


Noted events in his life were: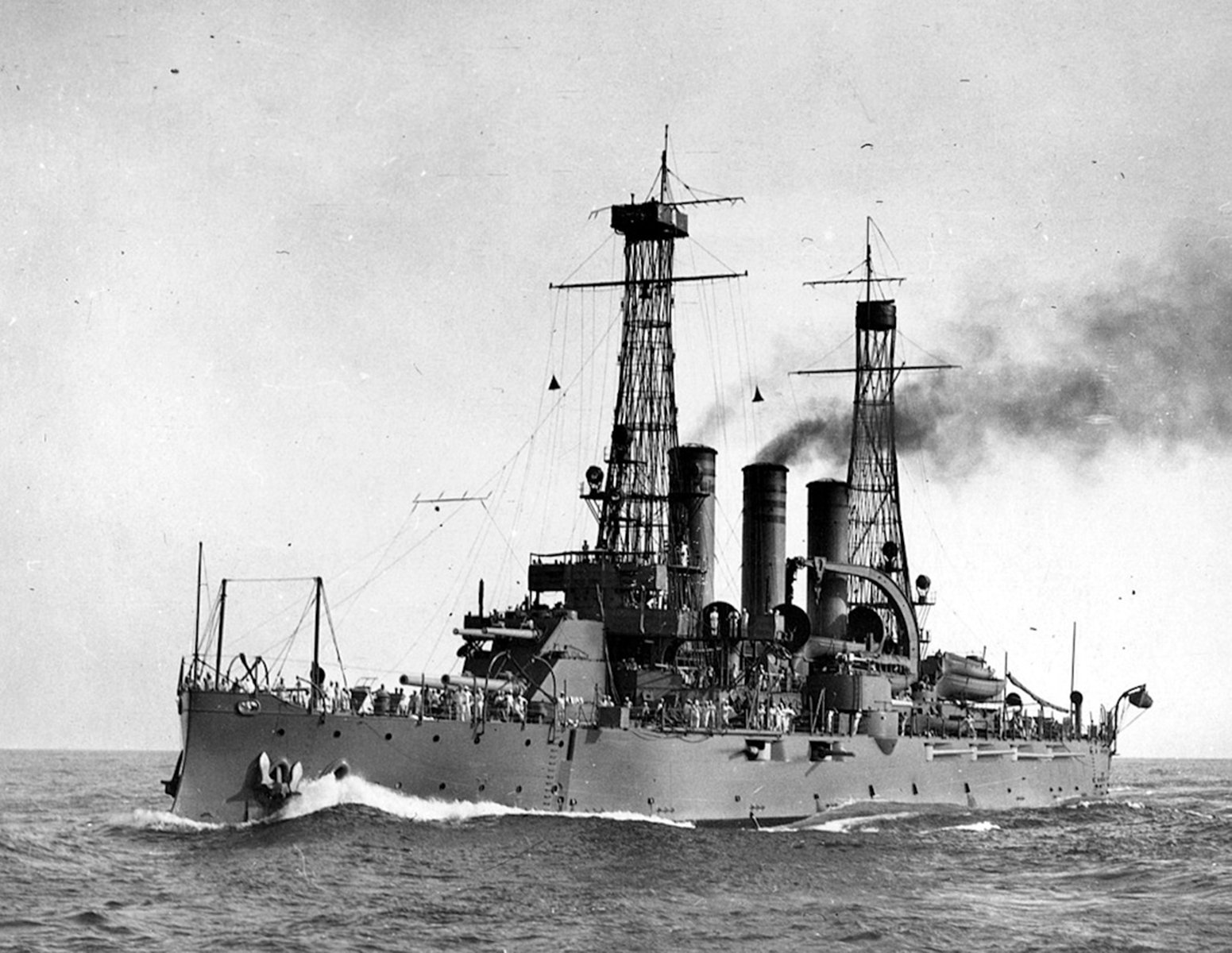 1. Military Service, 1910, USS Virginia. This is the USS Virginia in 1910 when Jesse Coller was stationed on the ship.
2. Residence, 1938, Snover, Sanilac County, Michigan. The address was Rural Route 2.
3. Residence, 1946, Snover, Sanilac County, Michigan. This information was in his mother's 1946 obituary (Ada Mary Caines Coller).


Jesse married Elizabeth Hope Forbes, daughter of William Harmon Forbes and Marguerite De Montrose, on 12 Aug 1919 in Michigan. (Elizabeth Hope Forbes was born on 11 Jul 1891,35 died on 28 Jul 1952 35 and was buried in Johnson Cemetery, Lamotte Township, Sanilac County, Michigan.)