Ethel Cora Coller
Born: 27 Apr 1892, Lamotte Township, Sanilac County, Michigan 36
Died: 8 Jun 1987, Cass City, Michigan at age 95 36
BuriedFem: Johnson Cemetery, Lamotte Township, Sanilac County, Michigan


General Notes:
Ethel was never married. She made millions in the stock market. After retiring, she lived with her sister, Hazel, at Ethel's mansion located at 982 Burns in Indian Village. Indian Village is an upscale neighborhood in Detroit. The house was originally built in 1907 for Frederick T. Ducharme. He was president of the Michigan Stove Company.

Eldon Coller would visit Ethel and Hazel at their Indian Village home on occasion. Ethel told Eldon Coller that they were related to Robert E. Lee, the confederate general. Apparently this was attributed to a Biddle family connection. Clyde Coller investigated this and found that the Coller/Biddle connection was not with the same Biddle family as originally thought and there would only be a distant relationship if any to Robert E. Lee.

Karen Currell, Biddle Family Notes: Ethel left an estate of over 5 million dollars she had made in the stock market. She left 2.4 million dollars in a scholarship fund for local students, and over 3 million dollars to the University of Michigan Hospital in memory of Dr. Fred Coller.

This is a short story taken from "The Progress Advance" issue for Wednesday, February 17 to Tuesday, February 23, 1988.
ESTATE STILL UNSETTLED
In Tuscola County Probate Court, Judge W. Wallace Kent, Jr., last week denied a motion by representatives of the Ethel Coller estate to allow the woman's $4.4 million fortune to be distributed.
The deceased Snover woman's 1983 will ordered most of her property to go to the University of Michigan Hospital in Ann Arbor, with the rest to begin a scholarship foundation for students in Sanilac, Huron and Tuscola Counties.
Five heirs had challenged the validity of the will, saying the estate should be divided among the dead woman's 11 surviving heirs. They say a 1986 letter from Coller to her attorney asked that the will be changed to provide for the heirs, but the state Court of Appeals last year threw out that letter because it was not dated.
Now, attorneys for both sides are attempting to reach an out-of-court settlement providing some funding for heirs and for the programs outlined in the 1983 will.

Excerpts taken from the "Cass City Chronicle" published June 3, 1998.
Story Headline:
$1 million for area students
Ethel Coller scholarships keep on helping
"If you have a college education, the good things in life will follow" - Ethel C. Coller
. . . An estimated 180 Sanilac and Tuscola County students pursuing higher education have benefitted from Coller's legacy.
Foundation Trustee Gerald Hicks, Coller's nephew, recently presented a scholarship check boosting the foundation's total distribution to-date to $1 million.
Hicks noted the scholarships are awarded each spring and fall to students from Sanilac and Tuscola counties following a selection process. Interested students must fill out an application, available from high school counselors, and they must intend to use their scholarship to pursue higher education full time, whether their goal is to attend college or a trade school.
Applicants are selected based on their grade point average, character and need. "We look at all 3 and put all 3 together, and we're getting just top-notch kids," Hicks said.
The scholarship awards total $1,000 and they are renewable, provided the student maintains his or her eligibility. "It's a potential $8,000 scholarship and it can go on to graduate school," he added.
In keeping with Coller's wishes, the scholarship amounts were set with the idea of assisting promising young men and women. She didn't want to meet all of a student's education expenses, Hicks pointed out. "She thought the kid who had to dig, made a better kid."
Coller, who devoted much of her 95 years to teaching, knew the meaning of work as well as hard times, having lived through the Great Depression.
She was born April 17, 1892, to William and Ada Coller on a Germania Road farm near Snover.
One of 14 children, she attended Snover and Marlette schools. After graduating from Sanilac County Normal, she began teaching at Burnside School No. 3 in Lapeer County.
In 1916 she moved to California, where she was employed as a private tutor. She graduated from Munson School of Private Secretaries in San Francisco in 1921, then entered State Teachers College and graduated in 1925.
She was hired by San Francisco Schools that same year, retiring 31 years later in 1956. During that time, she completed her Master's Degree and all study credits for her Ph.D. at Leland Stanford University in California.
Coller, who spent the final years of her life in the Cass City area, never earned more than $12,000 a year as a teacher. But upon her death at the age of 95, she left an estate worth nearly $4.5 million.
According to Hicks, Coller's fortune was the result of a keen sense for stock market investments, and an ultra frugal lifestyle.
"There was nobody more patriotic than she was, or more honest," Hicks said. "She never drew one cent of Social Security. She said "I didn't need it, so I never applied."
Hicks recalled the idea for an educational scholarship foundation was made to Coller by longtime family attorney Leonard Patterson of Sandusky.
"She liked the idea," he added. "He wrote the will and he and his son probated the estate."
Included in the will was a $3 million gift to the University of Michigan Medical Center in honor of Coller's cousin, Dr. Fred Coller, who served as head of surgery at the facility for some 30 years. A new surgical ward with 21 operating suites now bears his name.
As for the scholarships, the Coller Foundation was established with $1.6 million. And, despite the loss of around $300,000 when the stock market took a nose dive in 1987, the foundation has since grown to $1.8 million, with $1,013,000 distributed in scholarship awards over the past 9 years.
Hicks noted each scholarship check represents not only a helping hand, but a reminder of Ethel Coller's strong faith in God.
He explained that when he and Patterson began going through Coller's private papers after her death, they found 3 separate hand-written copies of Coller's personal testimony. The confession of faith simply reads: "Romans 10:13 Jesus, I know I'm a sinner and I believe you died for my sins and I want you to come into my life and save me."
Patterson suggested that the testimony be printed on every sholarship check. It took a little doing, but every check was imprinted with the message in Coller's handwriting, Hicks said.
He's quick to credit Patterson as the architect of the Coller Foundation, and for years of support. But he said scholarship recipients also owe a debt of gratitude to his mother, the late Gladys Hicks.
Gerald said he and his mother, and her brother, Donald Coller, all helped to care for Ethel during the last 8 years of her life. But it was Gladys who literally saved Ethel's life, making it possible for her to include the scholarship foundation in her will.
Gerald explained Ethel underwent routine cateract surgery, but there were problems with the care she received, resulting in an infection.
Ethel subsequently went into a coma. She laid there for 75 days and the doctor had given up all hope, he recalled. "Mother had her brought over here and laid her on the davenport."
For the next several weeks, Gladys nursed Ethel back to health. "Mother worked with her every day," Hicks said. "If it hadn't been for my mother, there wouldn't have been a will and there wouldn't be a scholarship fund.
"To me she's the unsung hero of this whole thing."

From the Cass City Chronicle, November 30, 1988.
Interestingly, Ethel Coller moved to California with a Dr. Hewlett and his family, for whom she served as a nanny to earn money for college. The child she cared for, Billy Hewlett, is the billionaire founder of Hewlett Packard Corp.

Ethel Coller Obituary
Cass City Chronicle - Wednesday, June 10, 1987
Miss Ethel Cora Coller, 95 of Cass City died Monday, June 8, at Provincial House after a lengthy illness.
She was born April 27, 1892, in Snover, MI, the daughter of William and Ada (Caines) Coller.
Miss Coller went to San Francisco, Calif., as a young woman where she taught in the San Francisco school system for over 40 years, retiring in 1956. That same year she returned to Detroit, and to Cass City in 1979.
She is survived by one sister, Mrs. Gladys Hicks of Deford, and 13 nieces and nephews. Five brothers and sisters proceeded her in death.
Funeral services for Miss Coller will be conducted Thursday at 1 p.m. from Little's Funeral Home, Cass City, with Rev. William Bollinger, pastor of the Deford United Methodist Church, officiating.
Interment will be in Johnson Cemetery, Sanilac County.


Noted events in her life were: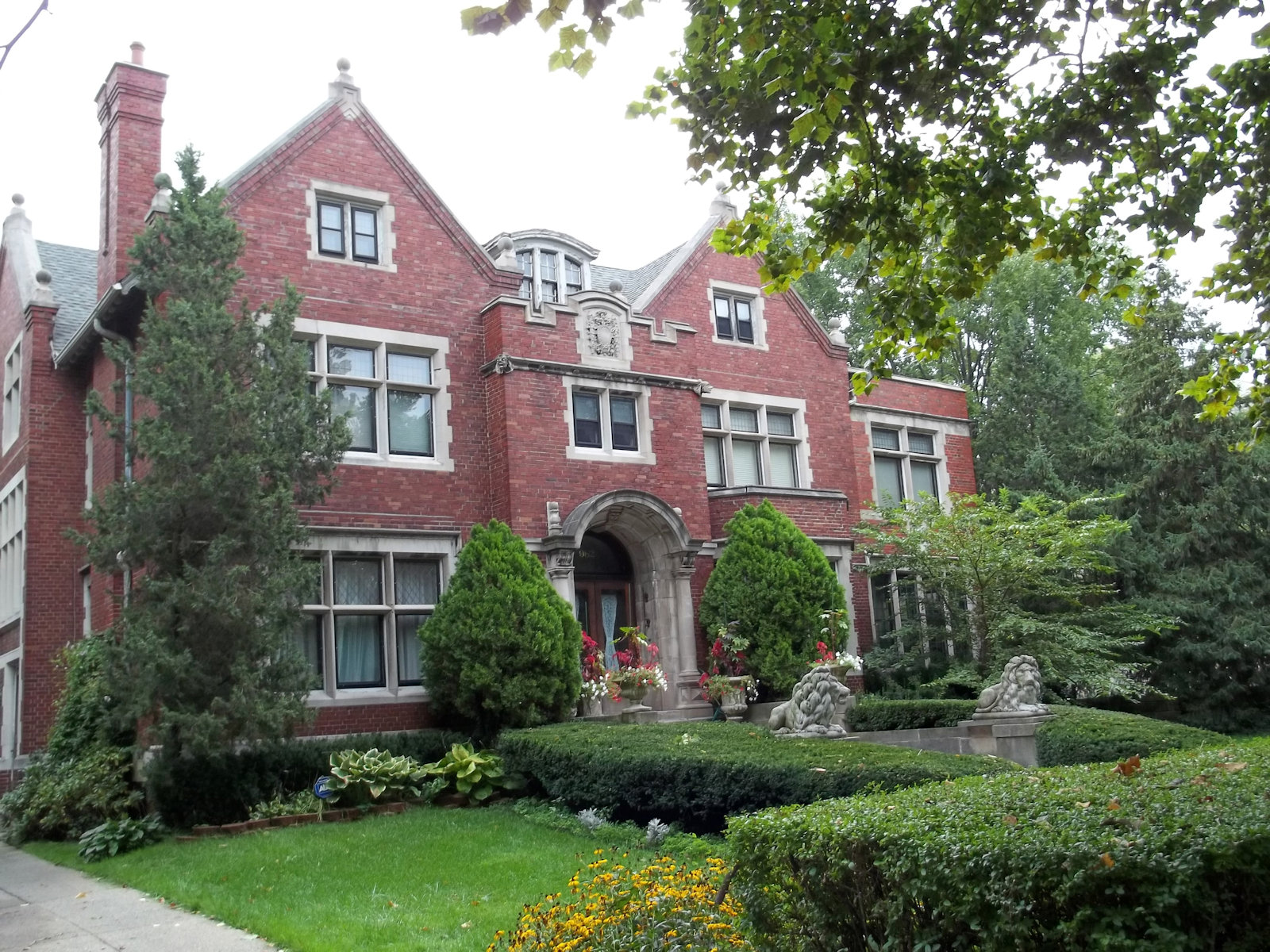 1. Picture: Ethel Cora Coller: 982 Burns, Detroit, Michigan. Ethel purchased this home when she retired and returned to Michigan from California.