Eldon Hayes Coller
Born: 20 Sep 1919, Sanilac County, Michigan
Marriage (1): Grace Eileen Rothlisberger on 14 Nov 1940 in Roseville, Macomb County, Michigan
Marriage (2): Shirley Elaine Makima on 9 Oct 1948 in Detroit, Michigan
Died: 13 Mar 2015, Holland, Michigan at age 95
Buried: Glen Eden Memorial Park in Livonia, Michigan


General Notes:
Eldon Hayes Coller was born on land William and Ethel owned in Sanilac County, Michigan. At the time of his birth there would have been no substantial buildings on the land. He was probably born in what might have remained of an outbuilding. At the intersection of S. Germania and Mushroom roads, go east on Mushroom. The beginning of William and Ethel's land would begin on the south side of the road about 1320 feet from the intersection. Currently it appears to have many trees growing on it.

When Eldon was 6 years old he came down with Polio. He was on the road to recovery by 1927. Eldon got polio from a friend of his named Wally who died from the disease.

The Hayes middle name used by Eldon, Mark and Gary Coller came from the name of the pastor who married Ethel May Miller and William McKinley Coller. His name was Rev. Lewis(?) Hayes of the Evangelical Church in Flint, Michigan.

A letter from Jack Coller to Eldon Coller in 1925 hoped he was feeling better. This would be a reference to polio.

Eldon graduated from Lakeshore High School in St. Clair Shores, Michigan, in 1937.

Eldon was in the commercial art business both as an artist and studio owner. In 1940 he was living with the Welsh family in Macomb County and working full time at Gray Garfield and Lange in Detroit as an artist. He worked 52 weeks of the year at 45 hours a week. His income for that year was $1200. He spent a short time working in the Los Angeles area of California before moving back to Detroit. One document found states that on 3/6/48 he was in business at 3410 West Chicago Boulevard, Detroit 6, Michigan. His DBA was Eldon Coller. Eldon had 3.5 employees and they worked in the basement of the building. Eldon's last business venture was Professional Art Studios, Inc. located at 736 Lothrop, Detroit, Michigan 48202. Professional Art Studios was incorporated on July 22, 1958 and was in business for 47 years.

Following is a memorial to Eldon Hayes Coller:

Eldon Hayes Coller, age 95, died on March 13, 2015 in Holland, Michigan.
On September 20, 1919, Eldon was born to Ethel May Coller (Miller) and William McKinley Coller on a farm in Sanilac County, Michigan. This was the farm of William's parents located near Snover, Michigan. While growing up some of his best times were spent with his Grandparents, Harvey and Alice Miller, at their home which was located on the waterway between Lobdell and Bennett lakes near Linden, Michigan. He graduated from Lake Shore High School in St. Clair Shores, Michigan.
Early in life he developed a natural talent for art. As a child he could memorize the world around him and draw pictures of it in great detail. While becoming an accomplished artist, he also developed his skills in the business world. Eldon met Shirley Makima at an art studio where they were both employed as artists, and they were married on October 9, 1948. Shortly after their marriage Eldon started his own art studio - Professional Art Studios in Detroit, Michigan which was in business for 47 years. With a staff of artists he became successful in commercial art and advertising. Important contributions to his business success were made by his brother, Fred Welsh, and friend Mike Luckow.
When not working he was often creating paintings and illustrations. He also spent much of his time on the water, fishing and exploring. Over time he owned various boats, large and small, which he used to travel the waters of the Great Lakes region. Among his many travels, there were a number north into Canada. He enjoyed going to the remote headwaters of the Montreal River where he would be able to spend time living in the wild where much of your diet consisted of the fish you caught that day.
He also enjoyed reading books and poems. Eldon would recite passages of many poems he had read years before. Eldon had a full life which words here cannot fully describe.
Eldon was preceded in death by his wife Shirley, who died on October 13, 2014 after 66 years of marriage. Eldon and Shirley are survived by three children - Mark, Gary and Linden. There are also eight grandchildren and six great grandchildren. Eldon is survived by his brother Fred Welsh, and sisters Alice Davies and Meg Widmer. His sister Grace Winslow passed a few years ago.

Glen Eden Cemetery is located at 35667 W. Eight Mile Rd., Livonia, Michigan 48152. The section of the cemetery is located in the southeast corner and is called "Rest".


Noted events in his life were: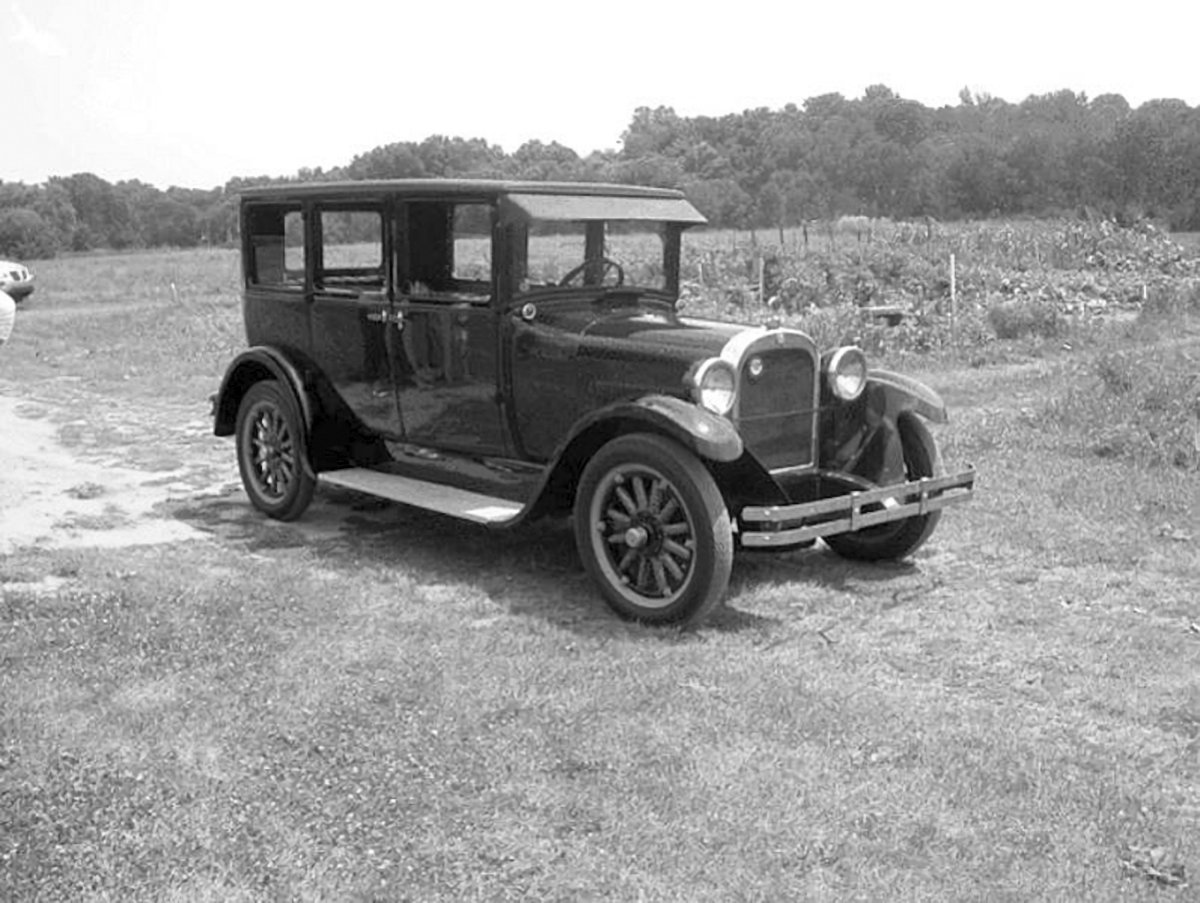 1. Picture: 1926 Dodge Sedan. Eldon's first car was a 1926 Dodge Sedan (four door). He purchased the car for $25 in 1936. It had been on blocks in storage. The rubber on the tires was dried out and wore off quickly. He would purchase used tires which could be had for around $1 at the time. The paint was falling off, so he painted it with a brush.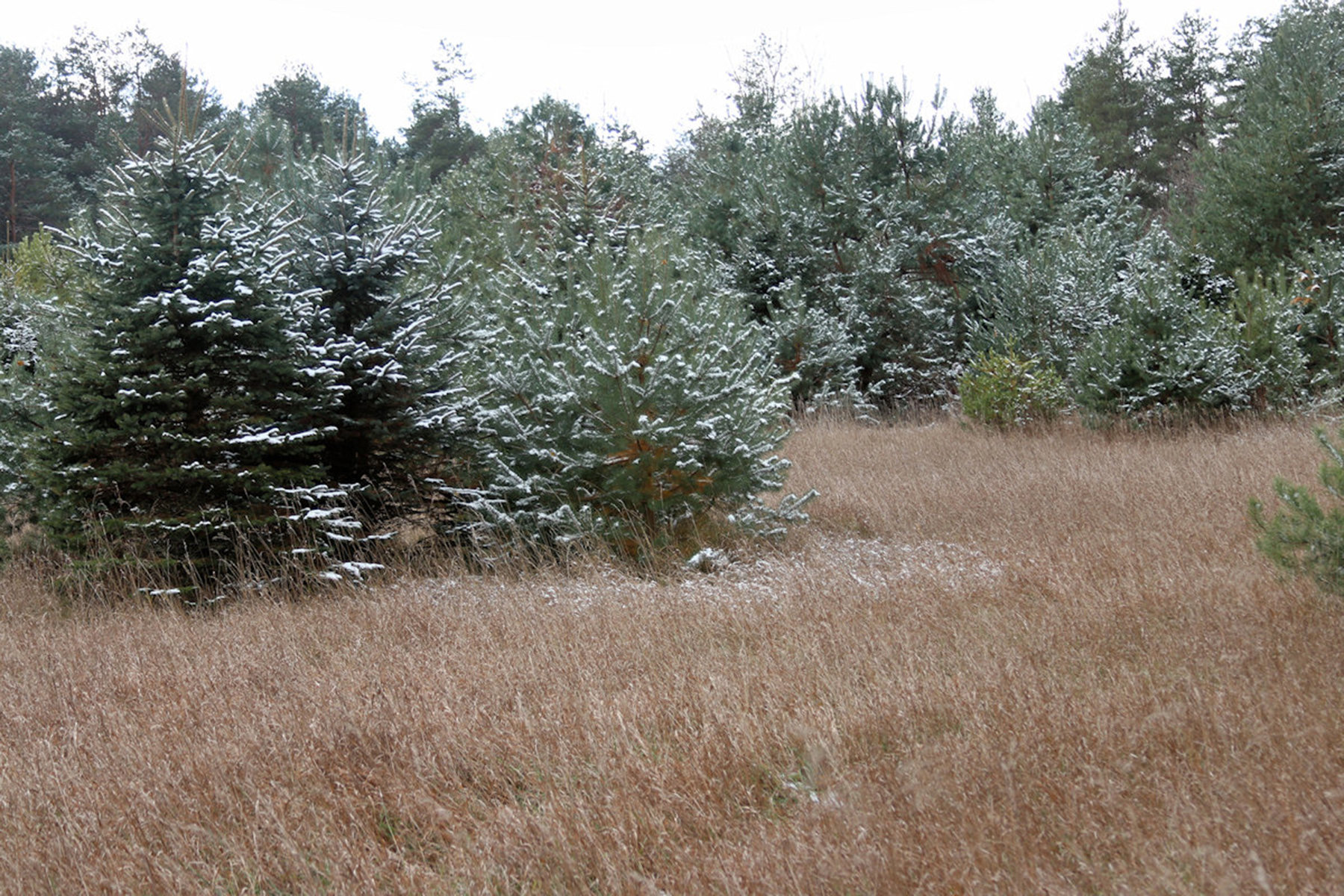 2. Picture: William and Ethel Coller Farm: Snover, Michigan. Eldon Coller was born on the farm of William and Ethel Coller. This is a picture of the most probable location of a building when he was born. His birthplace has been described as a out building the wind could blow through. The farm faced Mushroom road near Snover. It is also the location of a dwelling that shows on a 1894 plat map. A diagram of the property is under William McKinley Coller.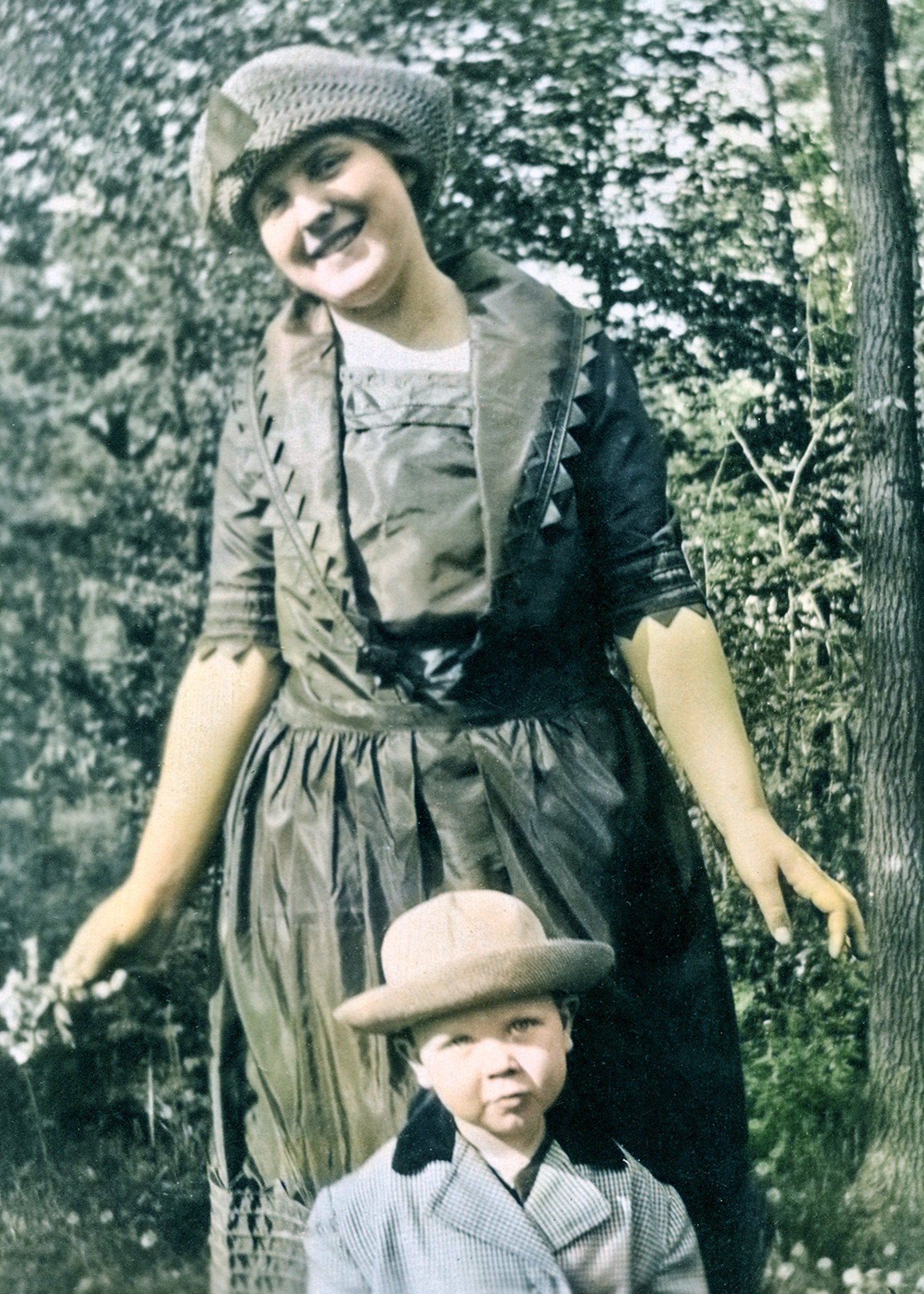 3. Picture: Eldon with his mother Ethel. This picture of Eldon and Ethel Coller was taken about 1923.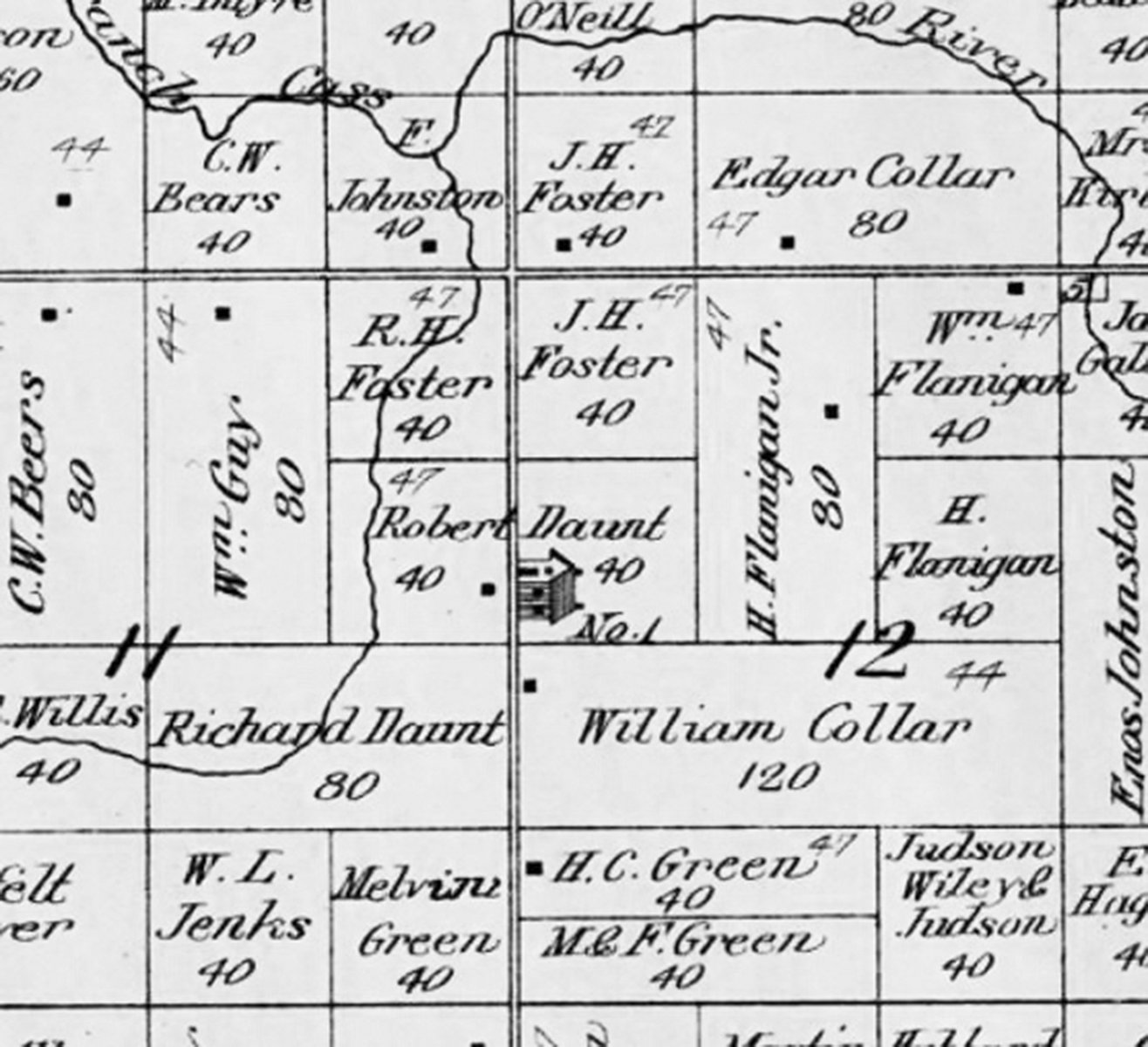 4. Picture, 1894, Lamotte Township, Sanilac County, Michigan. This plat map from 1894 shows the land that became William and Ethel Coller's farm. It is called the Guy farm on the map. The small black square shows a dwelling facing Mushroom road. Research shows that this is likely the location where Eldon Coller was born. There are no artifacts of earlier times at this location today (2019).
5. Residence: 1422 Richfield Road, Flint, Michigan, 1925. Taken from address and date on mail.
6. Residence: 214 West Dartmouth, 1927. This was found in the 1927 U.S. City Directory for Flint Michigan. It lists William, Ethel and Eldon living together. William was an insurance agent.


7. Residence: 422 Davison Road, Flint Michigan, 1931. This was found in the 1931 U.S. City Directory for Flint Michigan. Ethel was divorced from William and she and Eldon were living with her parents.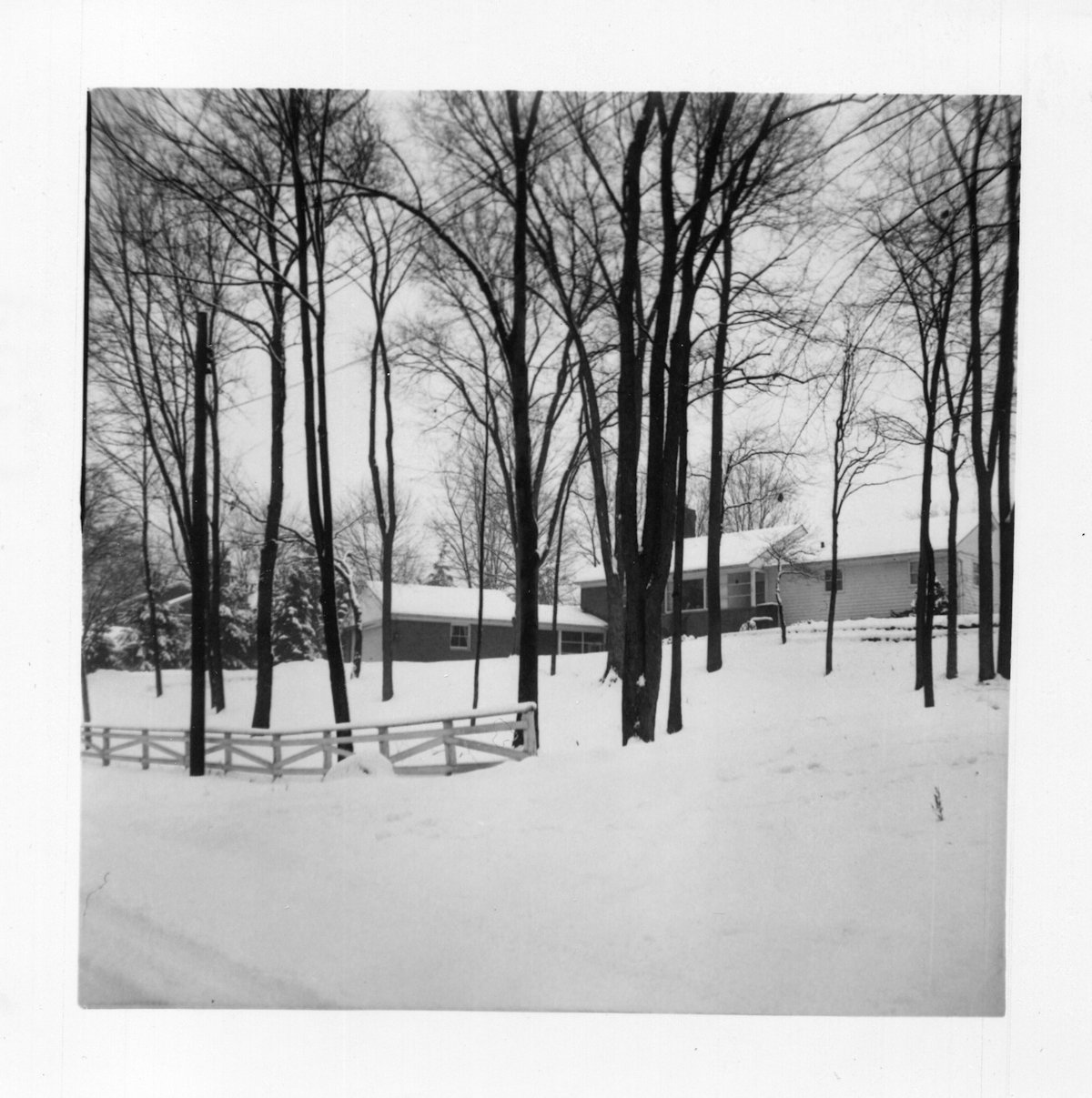 8. Picture: Coller home: Farmington Hills, Michigan. The address is 28427 Beech Hill, Farmington Hills, Michigan.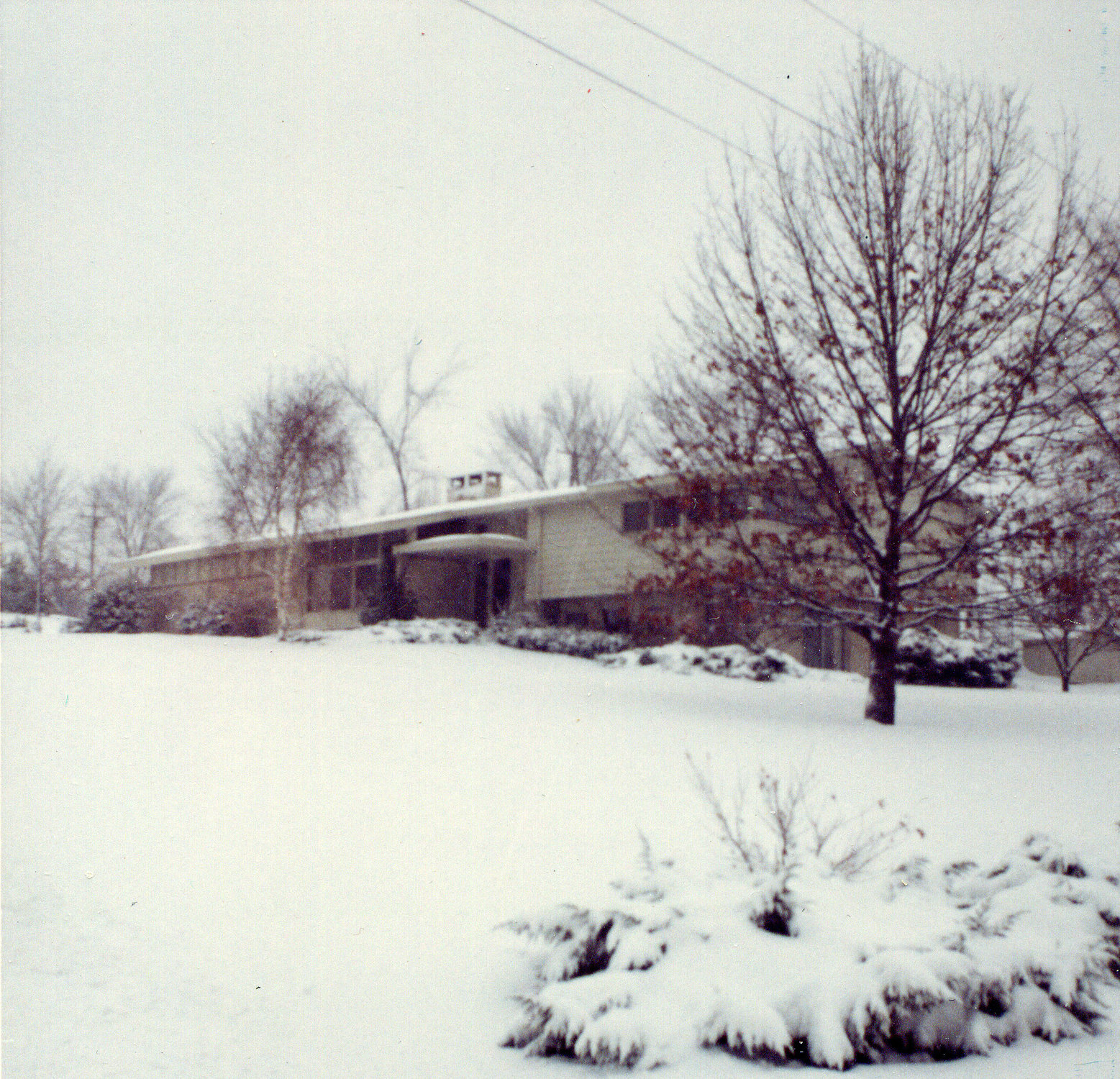 9. Picture: Coller home: Franklin, Michigan. The address is 25958 Hersheyvale Drive.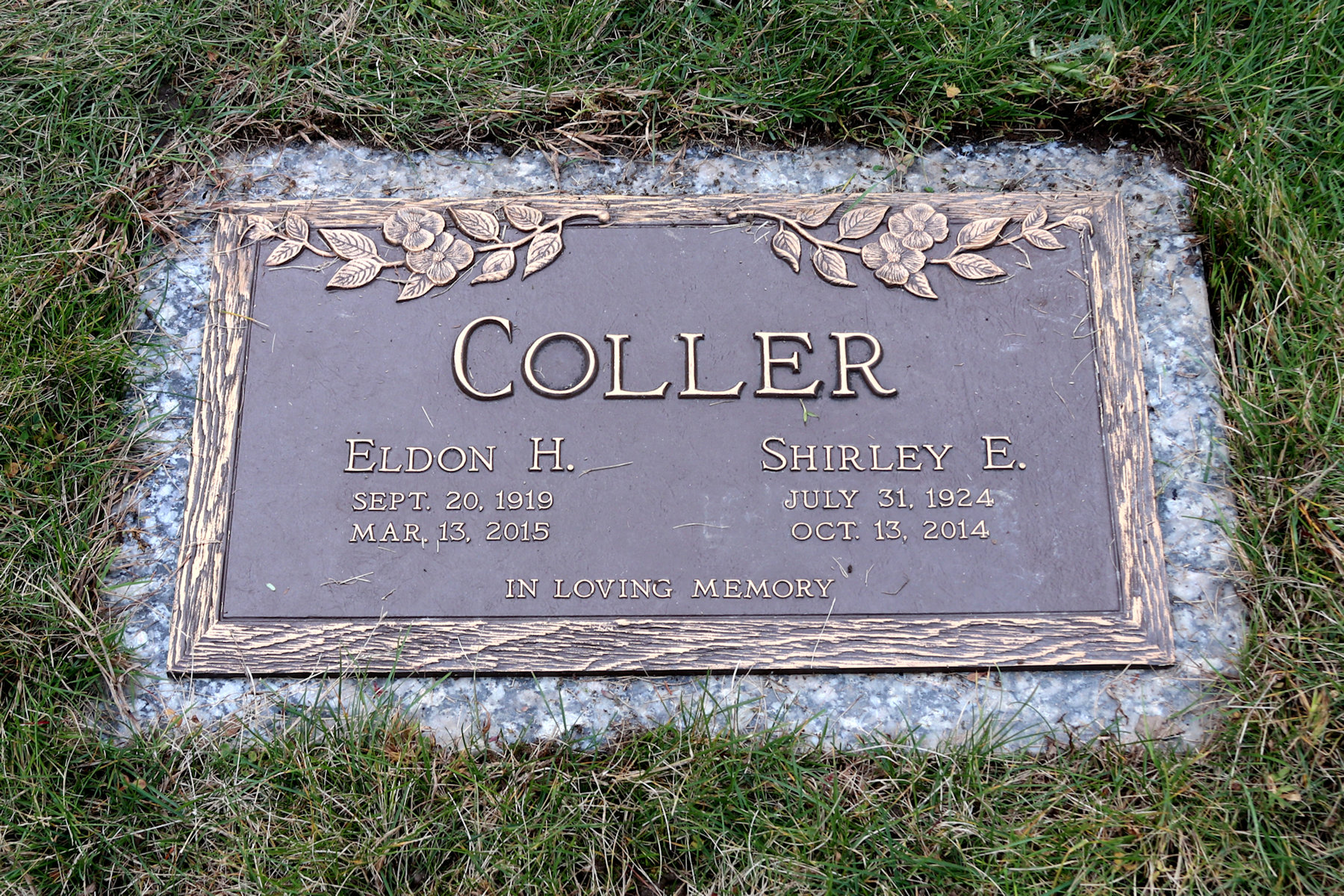 10. Picture: Eldon and Shirley Headstone. The cemetery is Glen Eden Memorial Park located in Livonia, Michigan.
11. Picture: 4835 Bedford Rd., Detroit, Michigan. This is where Eldon Coller and Shirley Makima Coller lived when they were first married. It had previously been Eldon Coller's residence.
12. Residence: 25074 Glynholm Court, Bloomfield Hills, Michigan. This was the last home Eldon and Shirley lived in.

13. Residence: 19340 Williams Street, Macomb County, Michigan, 1940. This was found in the 1940 Census. His occupation was Artist and he was living with his mother and step family. His first wife, Grace Rothlisberger, lived next door at 19360 Williams Street. The street was renamed McKinnon, but the original homes and street numbers are still there.


Eldon married Grace Eileen Rothlisberger on 14 Nov 1940 in Roseville, Macomb County, Michigan. The marriage ended in divorce. (Grace Eileen Rothlisberger was born on 12 Dec 1919 in Detroit, Michigan and died on 10 Oct 2005 in Clearwater, Florida.)

Eldon next married Shirley Elaine Makima, daughter of Enoch Erhardt Makima and Sisko Eliina Hokkanen, on 9 Oct 1948 in Detroit, Michigan. (Shirley Elaine Makima was born on 31 Jul 1924 in Highland Park, Michigan, died on 13 Oct 2014 in Owosso, Michigan and was buried in Glen Eden Memorial Park in Livonia, Michigan.)

Marriage Notes:
The wedding reception for Eldon and Shirley was held at the Botsford Inn in Farmington Hills, Michigan.